Best social media management service for your business
Social Media Management service has become more necessary for every online business. You will get here a complete service to manage your social media accounts.
You may be searching, "What can a social media management company do best for me?" The highest benefit will get from our social media marketing service at a minimal cost.
The key to producing a successful social media management service or any digital marketing service for your business is the ability to reduce your CPA (cost per acquisition) and maximize your ROI (return on investment). The cause we help to apply so many ideas with social media management strategy. Also, we will help to generate more traffic.
The most targeted Social media platforms like Facebook and Instagram, LinkedIn, Pinterest, and many others. You can target Facebook for your business interest and I am always helpful to reach targets for finding new customers, and new audiences.
Social media define the term for websites and applications concentrating on communication, community-based information, relations, content-sharing, and cooperation. People use social media to remain in communication and interact with friends, family, and different communities.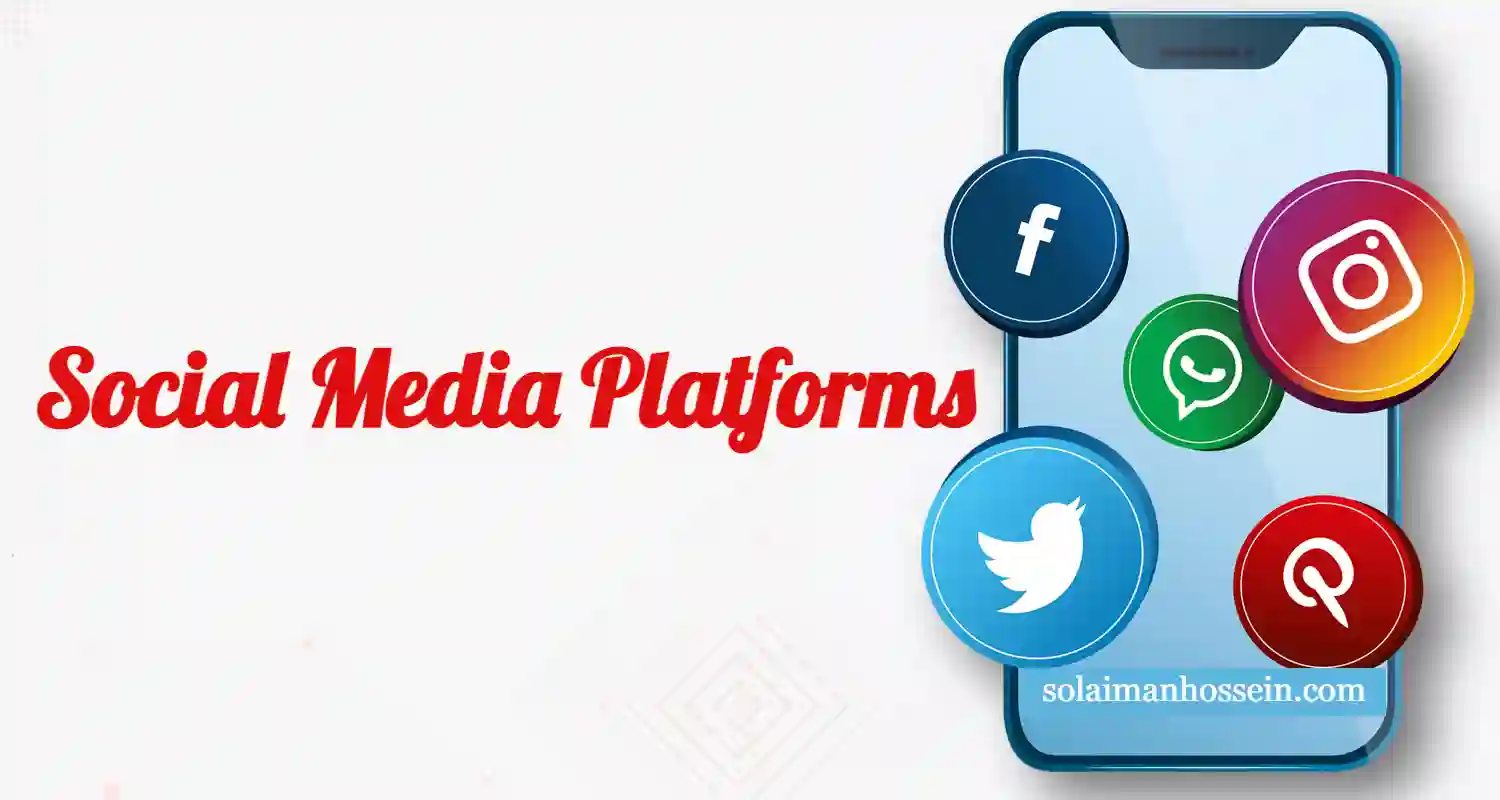 Why Businesses Need Social Media Management?
Business owners and marketers know that social media is integral to any digital strategy. Social media is often tackled at the launch of a business or brand.
But when you dive into social media marketing, it immediately becomes apparent there are several elements to navigate and implement if you hope to succeed across social platforms.
Consider how social media management for small businesses alone requires you to create an overarching strategy, post and schedule high-quality content, respond to customer comments, engage with users, and set up paid advertising campaigns.
How social media works for business?
Social media allows people to keep in contact with customers for their business. Some people will use different social media applications to web and find employment opportunities, join with people across the world with like-minded interests, and share their business product or service overview.
Which Social Media accounts are best for business purposes?
In the world, there have thousands of Social media accounts. The most popular social media platforms used to make business brands.
Facebook
Twitter
Instagram
LinkedIn
YouTube
Pinterest
Also, have a lot of Social media accounts for business purposes. You can use this social media platform to promote your product or service. Without management, you will be missing out on a huge opportunity from your current customers and new audiences.
What is social media management?
Social Media Management is the process to manage social media accounts. It becomes more complex every day. The warm-up of the latest platforms, new applications, unique advertising methods, and channels creates it difficult to keep up with amazing content, updates, and amusing social media, all while you are concerned with your business processes and delivering a quality product.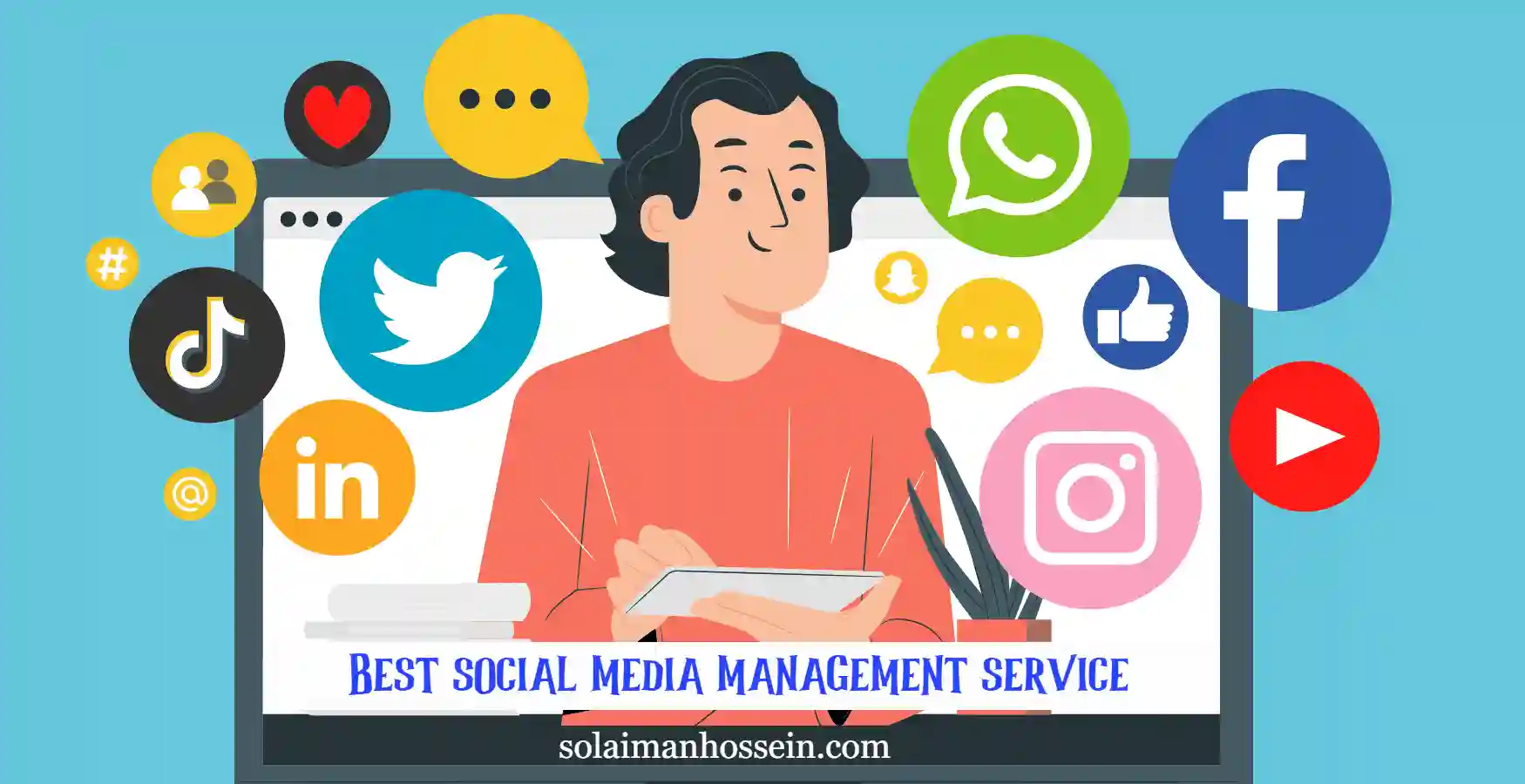 Why Social Media Management Services is Important?
Social media Ad management
Social media advertising(Ad) services are promoting brands across social media platforms like Facebook, Instagram, Twitter, and LinkedIn. It also helps increase brand awareness, engagement, and followers for sales. Social media is a result of digital marketing where paid advertising campaigns are run on the platforms to reach target audiences. 
Social media management service for small businesses
If you are maintaining your social media accounts, it will not possible to handle them perfectly on your own. Most of the users don't have internal resources for social media management. So, they can hire an expert to do that properly. A social media management expert knows how it will make marketing for your business. So,  you can also, hire me to get a complete service for your business. I will help you to grow your business through your presence on online platforms.
My social media management services include:
#1 Constructing Unique Strategy
Performing with you to construct an ideal social media strategy that satisfies your company's requirements and goals. 
#2 Monitoring & Researching
Observing your social media profiles and researching their performance, including the arrangement of posts to decide what content is best for your traffic growth
#3 Creating of Content Calendar
Creating a social media calendar to satisfy your purposes. This calendar will have unique posts to be shared on separate of your platforms as well as images, links, and best hashtags. It is used to make your content as easy as possible for new audiences to realize.
#4 Engaging Followers
Attractive followers by responding to comments, messaging their feedback, and responding to their FAQs
Best Social media management Expert - Solaiman Hossein
Digital marketing is a large area of business dealing. Social media is one of them for instant promoting your business. We can create posts with articles, images, short videos, sounds, and many others. For all the small businesses that need to start promoting their businesses by a social media management expert. To do that perfectly at an affordable cost you can hire me. I am always concerned to reach the business goals to my client's satisfaction. My experience and dedication help me to get the best performance. So, you can choose me for your business success.
Promoting products and services at any business

. It will help organically promote your audience via comments, likes, and direct messaging to build attention to your product or service.
​​​​​

Grow traffic to the company's website

. Utilizing organic engagement brings a constant flow of people that are interested in your business.​​
Improve brand awareness

. Organically amusing with our customers. This permits your business to start existing visits fastly.
Growing sales by improving

your social media presence. When it will grow your followers as well as it concerns customers.
​​

Increasing engagement with targeted customers.

Management factors of attracting new customers and growing your profile by targeted traffic. ​
Customer relationships & arrangements

will strong with your followers. Social media management service assembles them to feel respected.
To get the best Social Media Management Services